A lovely child has many names, it says, and I'm been named "Bella" early in the school. There was art on the lesson and I painted a drawing in lovely colors and someone in the class says; That must be painted with Bell color (a very popular type of house paintings at that time). And in a minute I was called "Bella", that regular is female name, but there where an other guy already called Bello in the class. Then has Bella followed me through all the years with some options as Ferlin in some times when I also wrote couple of poetry. My real name is Bengt Linnarsson and I can continue accept Bella Linnarsson, why this name is better know by the music period.
When I then was seven years old my older brother went to training course for learn playing guitar. I had just started school and come home much earlier then my brother and then I take his guitar and try to play for my own. My brother did not know anything about this. Later on when my brother should go to the music school for playing the test of the first course, I then followed him there. When all the course attending have played their test and the teacher taka a break to delay the exciting results presents. During the break I pick up my brothers guitar and played for fun again. I did not see when the teacher comes back to the classroom but I was then playing the melody for the final test for the second course that also was inside the same training book. The teacher look at me and then he says; I have nothing to teach to you my sun, not in this classroom. I'm only want to say Good Luck to you why you don't need to take any training course. My brother getting upset and says; this is not fair and I think the best thing is that you take my guitar, why I'm finish with this. Then I got my first guitar.
Now, during the rest of my school period, I been playing and singing at all the schools party's, sessions, season endings and music lessons. At nine years old I then starts to tour together with local music groups and theater groups. My first stabile music group was The Bell Boys who compete with the local The Caretakers, who later comes up to the Swedish top lists with the song The End Of the World and now with an English singer with name Mike Wallace. In fact I was singing that song in a band on tour in Norway, a Restaurant and Bar band, "Arne Krusing's". When the members of Caretakers (Mike Wallace, Lars Starck, Thomas Starck, Clas Lindqvist and Stefan Möller) visiting the restaurant where we played at Lillehammer in Norway during the Christmas and New Year 1963 - 1964, they hear the song and I advised Caretakers to pick up the song, why it should be great for Mike in the group. They did that and later it comes to be a big hit in Sweden.
Caretakers went from Norway and the band Arne Krusings and I continued to Sweden and Uppsala, Stockholm, Eskilstuna, The ferry to Åland "The Giant Finn", again Eskilstuna, Gothenburg, Uppsala and then Östersund in the middle of Sweden. It has now been August 1965 and at the restaurant in the city of Östersund comes Berndt Dahlbäck and his Gå Runt Show (Go Around Show) to visit. They stayed in two nights and at the second evening asked Berndt if I wants to follow them on tour in Sweden as Gå Runt Show.
A short discussion with Arne, the leader or Arne Krusings, who get really upset, I then packing the music equipments in to the Gå Runt Show touring car and hit the road down to Surahammar that's was their base for Scandinavian touring. Some single gig's comes up before the rehearsing for the next years summer tour started. That tour was including Sonja Hildings and Berndt Dahlbäck as lead singers and the name for the tour been Bara Skrot "All rubbish". The lead songs from that tour was recorded on a single in arrangement of Björn J:son Lindh and attending of Nisse Sandström, Erik "Kapten" Dahlbäck and me. At the ending of the summer tour we stops in Umeå, very north of Sweden, where a large jam session been set up over one hole night at the University club. Erik Dahlbäck at drums and me on bass was playing the hole night. Mostly alone, and some people try to join, but they did not meet the tempo and freak out of music and my fingers was bloody and the bass guitar, as well, when they finally ended the jam session in the morning. This was a great success, but I suppose I should use a plectrum. Björn J:son Lindh, Nisse Sandström, Erik Dahlbäck and me also makes a lot of succeeded performance in Jazz style.
Time have now gone to year 1967, and I wants to stay in Stockholm when the other members of the group Gå Runt Show, again moves to Surahammar. Now for living I had to take jobs in studios and during that time I meet Bill Öhrström. Bill, where a producer and knows the most of the music groups in Stockholm area and now he introduced me to the group T-Boones for a gig at Gyllene Cirkeln in Stockholm. T-Boones was the Swedish answer for Cream and played heavy R&B.
Kenny Håkansson, lead guitar and vocals, Pelle Ekman on drums and Göran Malmberg on bass guitar. This evening should I play instead of Göran Malmberg. I did not hear that group before and he was little nervous how this should ended. After some years of touring, living in a suitcase and an other dimension of music, my wardrobe where not that large, so I dress myself in a black suit, white shirt and one scarf around my neck and then pick up my Höfner bass guitar in the enlarged violin case and walk away to Gyllene Cirkeln. When I enter the place, I directly went to the bar and ask for the T-Boones rock band. "What" says the bartender and wonder what this nice dressed man should do here. "I shall play with the band" I say and look at the man. "OK" he says, "then go to the stage and talk to the boys over there, they just setting up their instruments". I then walk over to the stage.
Two guys with long hair digger in cables, amplifiers and case of drums at the stage. "Hello" I say.
They look up and their face looks as the tax-controller was standing right in front of them. Are your names Kenny and Pelle ? I asked them. I should play with you people tonight, have not Bill Öhrström told you that, I continued. Ye..es, says Kenny, and he stills look as I wake him up in the middle of the night. OK, you can use the stuff of Göran and I suppose you have your own bass guitar with you, says Kenny. Cool, great, I say, you can shortly introduce me in your music style and then we go. OK ? Mmmm... says Kenny.
We started with a blues to come warm and feel each other little bit better. As the evening runs on and we get more and more same minded. Kenny as the harmonically lead guitar and Pelle runs the heavy beat, then it was easy for me to follow the two musicians and then try to get some more drive to the music. When the evening was ended we agreed to continue some more gig and it comes up that Göran Malmberg more like to work with building loudspeakers and his own very good guitars. Now was the time to start the group Baby Grand Mothers who together with the group Hanson and Carlsson and the former Mecki Mark Men been the band of house at the hippie Club Filips at Regeringsgatan in Stockholm, Sweden.
Club Filips been quickly the new music meeting place in Stockholm and special for all jazz, rock and pop musicians and very often visited by famous artist as Jimi Hendrix, Frank Zappa & Mothers of Invention, Don Cherry and others. When there been large concerts in the Stockholm Concert Hall, the artists pass by Club Filips after their performance and to have a jam session during the late hours. There been "Hip" to visit Club Filips and many people gets their life influence from that time. Some of us remember Kenta and Stoffe who played the movie "The called us MOODS", other like Ewa Attling, Bill Öhrström and many other grown up at Club Filips.
In 1968, the Baby Grand Mothers (Kenny, Pelle and Bella) been requested to be back ground group for the American Hippie musical Hair, that should be released at Scala theater in Stockholm, Sweden. The BGM will be expended with Mecki Bodemark from the Mecki Mark Men and Hawkey Franzen. The famous musician Bengt-Arne Walllin been responsible for music arrangements, the American Julie Arenal choreography and produced by Pierre N. Franckel. The musical Hair was written by Gerome Ragnis and James Rados and the original composer was Galt Macdermonts. The musical Hair been spread out as a fire all around the world and been set up in New York, USA in April 1968, in Stockholm, Sweden in September, in Copenhagen, Denmark in September, in London, UK in September, Munich, Germany in October, Los Angeles, USA in December, in Acapulco, Mexico in December, San Francisco, USA in February 1969, Japan in April 1969, Oslo in Norway in April 1969 and then Italy, Argentina, Nederland, France, Spain, Brazil and Chile. One performance in time that all people talking about and want to visit. Gerome Ragnis and James Radas also says that the Swedish Hair was exactly as they had in mind when they wrote the musical and specially the music was as close it can be.

The Swedish musical Hair performed in to the late spring in 1969 and then the group Mecki Mark Men been formed, with Mecki, Kenny, Pelle and Bella. This group is know for some as the mother of Swedish progg and pop music and with the LP record "Running In The Summer night", (recorder during the Hair performance) even gets strong influence to America. Mecki Mark Men made a successful performance in the Concert Hall in Stockholm, The Stockholm Field party, Stockholmsterrassen, the Kings Garden, the Modern Art Museum, etc..
August 1969 we then were invited as group Mecki Mark Men to the Royal Opera house to perform an opera called "Die Raise" (The traveling) written by Lars-Johan Werle. We then bring the famous saxophone player Tommy Koverhult with us and been placed on a cube high up on the opera stage. On other cubes where placed parts of the large opera orchestras drums and other noisy instruments. It was a great performance with fifteen soloists, the whole opera orchestra, the large opera choir, scene graphic with light show on back projectors to switch between different environments on stage. Leif Segerström where conductor and it was exciting to power on full force on our equipment, but have anyway not a change when the whole opera orchestra and the opera choir gives their all. A feeling as been drive over by train. There also been some work with Loa Falkman, a famous opera singer, to enlarge our experience of opera.
An American agent from Mercury record visit then Stockholm and wants Mecki Mark Men for a tour in USA. There been a large arrangement for the tour to America and after a couple of months it was true. We going for a tour in United States as the first Swedish rock group, ever, groovy ! Only the travel it self should need its special website, but we by pass this here. It was a fantastic country, nature, cities, buildings and people. The tour starts in New York and continue to Detroit and then Chicago, that been our base station for the tour. Around Chicago, Sankt Louis in Louisiana, to Gainesville in Florida, Lexington in Kentucky, Kent in Cleveland, etc.. There was a lot of places we visit and each stop has its own history, feelings and burned pictures. OK, but we leave those fantastic details now. We done some good performance there and meet together with Birds, Sly and the family Stone, Paul Butterfield, Jethro Tull, Mountains and so on. With Chicago as base, the band now works on recording their American LP record in Chess studio, the same studio as Santana used in Chicago. The records name was MARATHON and the tunes has influence from the tour in USA. Anyway, I'm sorry that the results did not be as expected coursed of short time in studio and short time for mixing the tape. The end product sounds not as professional as the material been.
Back in Sweden, the experience from the tour was in our mind to each member and Mecki want to go his own footstep. Kenny, Pelle and me then started the group Kenbekaise. The folk music in our hearts comes true, home feelings, Swedish nature and the feeling of freedom to walk alone in a large city without harmless, was real good. Kebnekaise's first LP record, "Journey without destination" is a mirror of this feelings and a back to reality from the tour in USA. When the record been released, and we been out for a small tour, then I decide to walk in other directions and then leave the band Kebnekaise.
I then starts working as studio musician, joined the Swedish Radio's jury for a pop band competition together with Jerry Williams, Ola Håkansson and other musician. Then Mecki and me where in the theatre for "Tour to Hell" by Dante, (Divina Comedian that was the original title) in the Marionette Theatre in Stockholm. We played the souls in the deep hell and angles guarded the havens door. There been also a tour with this theatre to Copenhagen and Vienna.
Together with Erik "Kapten" Dahlbäck, then performed in the band
"Fläsket Brinner", we also had some fun together with Mikael Ramel
on his LP record "Till Dig".

The record was released in 1972 at SONET #SLP2637.

There been also a LP record with Hawkey Franze'n "Lyrics from Djupvik"
on MERCURY #MCY 134 700
and arrangement of Björn J:son Lindh.
The other members was Red Mitchell, Janne Carlsson,
Kenny Håkansson, Bella Linnarsson.
The idea of the record here noted by Hawkey:
//
There was a day in sunshine the march 29, 1969, when I been the number 118, received the room number 20 in department A at the prison plant in Djupvik. That day I meet an other criminal with name Björn J:son Lindh. Björn was playing the piano and flute. My reason for the visit in prison where in one way to produce music for an record and to be added to the statistics of total refuse for liability to military service. Björn liked the music that beginned to be ready and there been an fantastic co-operation between us. We composed more and less together, the titles for this volume. That could be one months of meaningless luck up in a prison, but instead we now can talk a little bit with you as a listeners. Thank you Björn, why we are criminals. And all others: Thank You very much !
//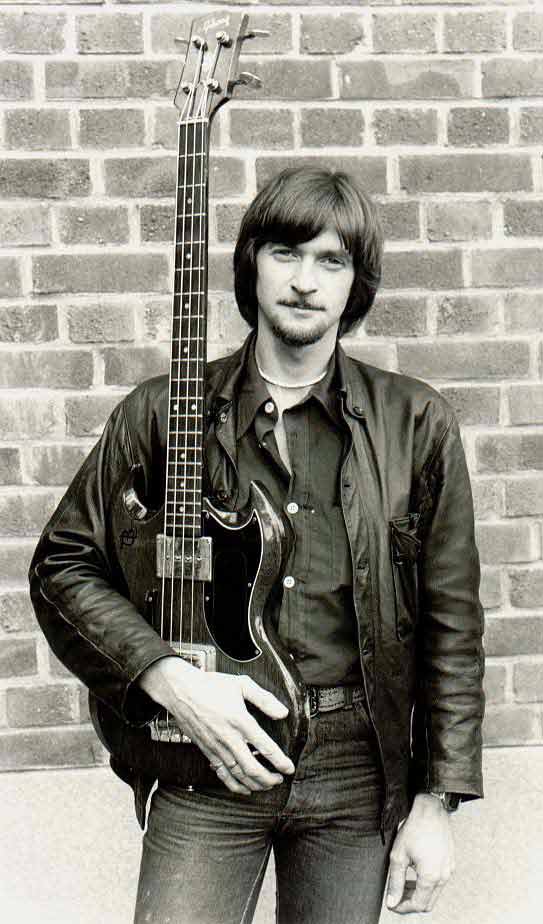 From that time I leaved the jazz-, pop- and hard rock- music, and now followed a band in a tour on bars and restaurants. OPUS 6 where an ordinary orchestra who played in restaurants and background music for artists on its tour around in Sweden, Norway and the ferry between Sweden and Finland. We stayed around one or two months in each place. Maybe boring you think, but the party's comes close between rehearsing and performance with artists as Lill Lindfors, Eva Rydberg, Sylvia Wrethammar, Svante Turesson, Östen Wanebring and Lasse Berghagen, and its also resulting in a LP record "Hålligång på krogen" Come on Party at the Bar, from the cabaret restaurant Crown prince in Malmö, south Sweden.
The record is recorded "live" for POLYDOR #2379 091 STEREO,
Music Cassette # 3168 091.
The living as restaurant musician continued to 1976 with some variations of bands, then I gets boring and replace the nightlife with 8 AM to 5 PM work in the electronic production market. For the first years as service technician and constructor in some companies in Stockholm area and after five years the touring starts again, but this time as traveling service engineer and sales man. In the year 2004 I then start up my own company www.WeTool.se
Today its a fun time again when all old trespasses comes true and mostly all of our music is released again on CD, and the old plastic records comes more rare and expensed if anyone find one.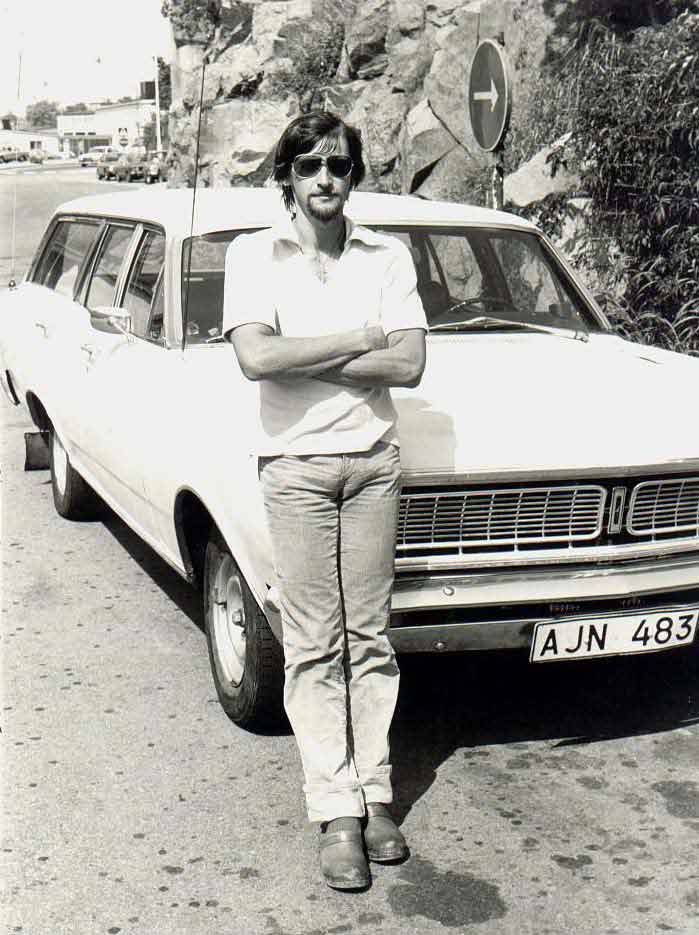 Why not go for it when you feel for it?
Yes, I'm back again in year 2008 and refresh my Gibson bass EB0/3 (produced in 1963) and start to play with Pelle Ekman and his friends in a band called VALUTA. But when I now joined they want to rename the band to OZZ BAD BOYZ and its own MySpace site is ready. Kenny Håkansson, Pelle Ekman and me made a short performance as Baby Grandmother at a special party at Folkoperan in Stockholm. A short video can be viewed at my own MySpace site. Anyway its feels good to play again.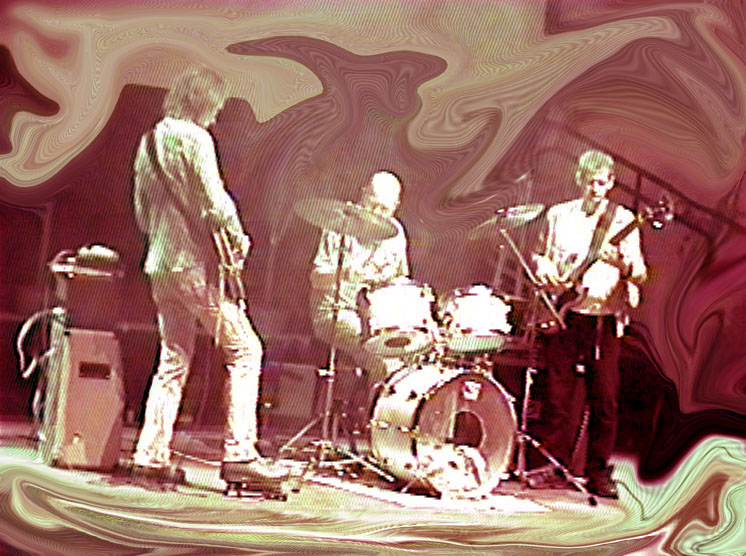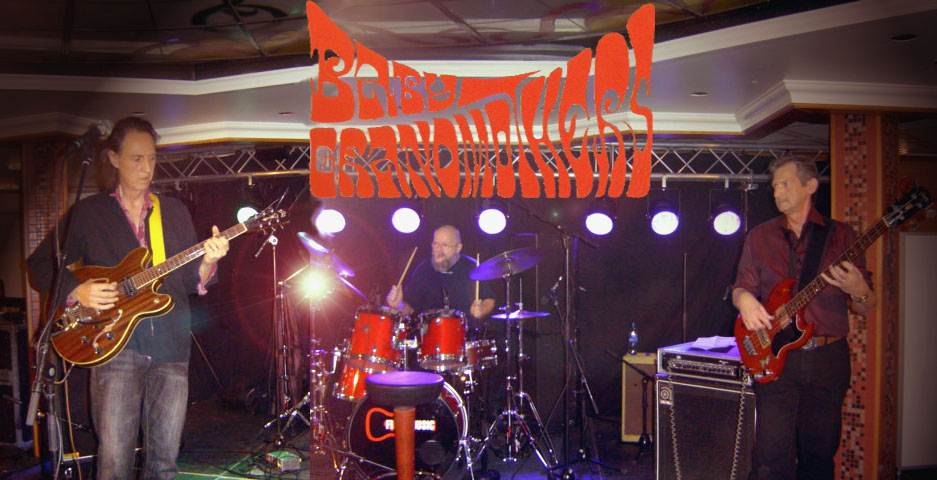 July Morning's - Viking Line's - Svenska Höjdare, december - 2008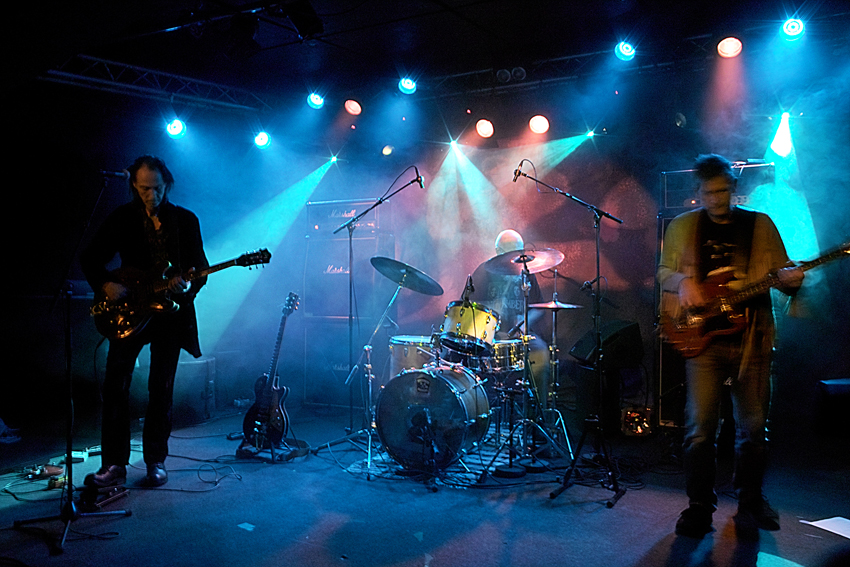 Hornstull STRAND - Sockholm, March - 2009